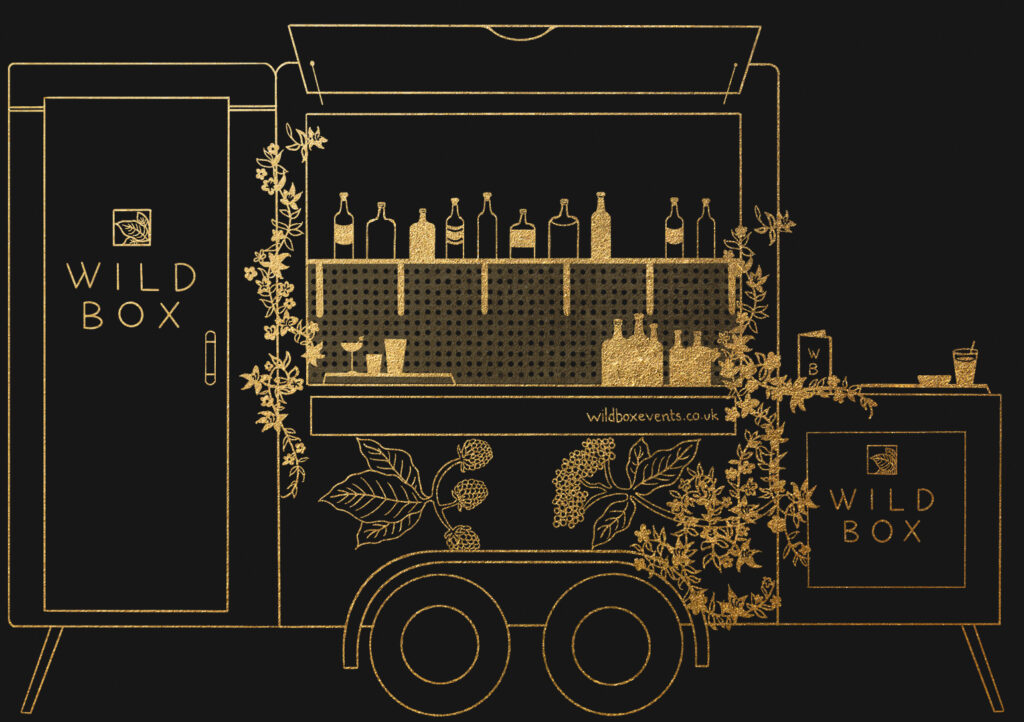 With an unrivalled passion for championing locally produced artisan spirits, and fresh fruit from Kentish farms, Wild Box specialises in providing premium cocktails and mobile bar services, for corporate and private events. Beginning life as a humble horse box, Wild Box now has multiple mobile bars, a permanent spot in the Goodsyard on Folkestone's Harbour Arm, and delivers cocktail boxes and virtual classes across the United Kingdom. So whether for business or for pleasure, contact us now to book a Wild Box bar for your next event, or visit our online shop to discover our range of premium cocktail boxes. 
WILD BOX offers a range of packages to suit your event, from a pay as you go bar to an all paid in advance drinks package.
Take a look at our unique range of beautifully presented cocktail kits and artisan spirits.
Enjoy Wild Box cocktails in Folkestone, Faversham and Dover at our permanent and pop up cocktail bars.
Hot off the press! Check out our latest news and read about what we've been up to.